Tsorng-Whay Pan

Professor


Office: 683 PGH
office hours: MW: 1 PM - 2 PM or by appointment
Phone: (713) 743-3448 ; Fax: (713) 743-3505
Email: pan@math.uh.edu

---
Research: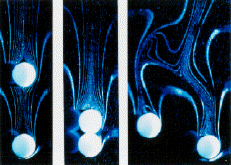 Research interests: Fluid/particle interaction, Blood cell motion in microchannel, Computational fluid dynamics, Scientific Computing, Numerical Analysis.
Research funding.
Animations of simulation results of particulate flow and blood cell motion.
We gratefully acknowledge the support of the NSF.
---
Teaching in Spring, 2023:
Math 4364: Intro. to Numerical Analysis in Scientific Computing (MW: 4PM-5:30PM at SEC 205)
(It is an one semester course starting from Fall 2015 and a good choice for satisfying the Math minor requirement.)

Prerequisites:

Either Math 3331 (Differential Equations) or Math 3321 (Engineering Mathematics).
Ability to do computer assignments in Matlab, or consent of instructor.

Recommended book : Numerical Analysis (9th edition) by RL Burden and JD Faires.
---
---
---
---
My Ph.D. Students
(I have also supervised many M.S. students):
Graduated Ph.D. students: Jian Hao (2007), Tong Wang (2008), Lingling Shi (2013), Yao Yu (2013), Xingting Niu (2014), Shihai Zhao (2014), Aixia Guo (2017, co-supervised with Prof. Jiwen He), Shang-Huan Chiu (2017), Ang Li (2021).
---
---
Seminars and Conferences:
---
---