Tsorng-Whay Pan

Professor


Office: 683 PGH
office hours: by appointment
Phone: (713) 743-3448 ; Fax: (713) 743-3505
Email: pan@math.uh.edu

---
Research: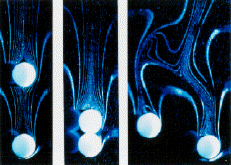 Research interests: Fluid/particle interaction, Blood cell motion in microchannel, Computational fluid dynamics, Scientific Computing, Numerical Analysis.
Research funding.
Animations of simulation results of particulate flow and blood cell motion.
We gratefully acknowledge the support of the NSF.
---
Teaching in Summer, 2023:
Math 2415: Cal III (MTuWThF: 12 PM-2 PM at SEC 104)
Prerequisites: Math 2414 (Student who does not have the prerequisite should drop this course).
---
---
---
---
My Ph.D. Students
(I have also supervised many M.S. students):
Graduated Ph.D. students: Jian Hao (2007), Tong Wang (2008), Lingling Shi (2013), Yao Yu (2013), Xingting Niu (2014), Shihai Zhao (2014), Aixia Guo (2017, co-supervised with Prof. Jiwen He), Shang-Huan Chiu (2017), Ang Li (2021).
---
---
Seminars and Conferences:
---
---