Houston Summer School on Dynamical Systems
May 16-24, 2018

---

The Department of Mathematics at University of Houston will host the sixth annual Houston Summer School on Dynamical Systems from May 16-24, 2018.

As in past years, the school is designed for graduate students; however, there will also be an opportunity for undergraduate students to participate, arriving two days early and then staying for the main event. See below for details.

The school will use short lecture courses, tutorial and discussion sessions, and student projects to explore various topics in dynamical systems. It will be accessible to students without a background in dynamics, but is also intended for students who have begun studying dynamics and wish to learn more about this field.



We anticipate being able to provide lodging for all participants, and to reimburse travel expenses.



---


Undergraduate students interested in participating in the event should apply following the instructions below.

---
Descriptions of short courses

The following short courses are planned:

---


To apply for participation in the summer school please complete this form with the following information:

Your name, current institution, and program and year of study. Please also include the name and email address of your Ph.D. advisor or of another mathematician who can serve as a reference if necessary.

A list of recent mathematics courses you have taken and the grades earned. Please indicate your background in the prerequisite topics of measure theory, functional analysis, and algebra (mainly concerning groups and linear algebra).

A brief description of your mathematical interests, particularly as they relate to the topic of the summer school.

Undergraduate students interested in participating should follow the instructions above, and should also arrange to have a professor send a brief letter of recommendation to Vaughn Climenhaga at climenha@math.uh.edu. This letter need not be long, but should attest to the student's overall level of preparation and ability to quickly grasp the essential parts of advanced topics, which will be important in order to follow the short courses at the school.

To contact the organizers, please use uh.summer.school@gmail.com.
The deadline for applications to be guaranteed full consideration is February 28, 2018.

---

Funding for this event is provided by the NSF grant DMS-1800669.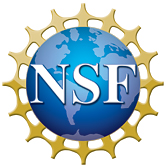 ---